Safety Training

Whether you are climbing a ladder or strapping on a harness, Werner has training resources to help you get the job done safely.
Schedule a Safety Training or Product Demo TODAY!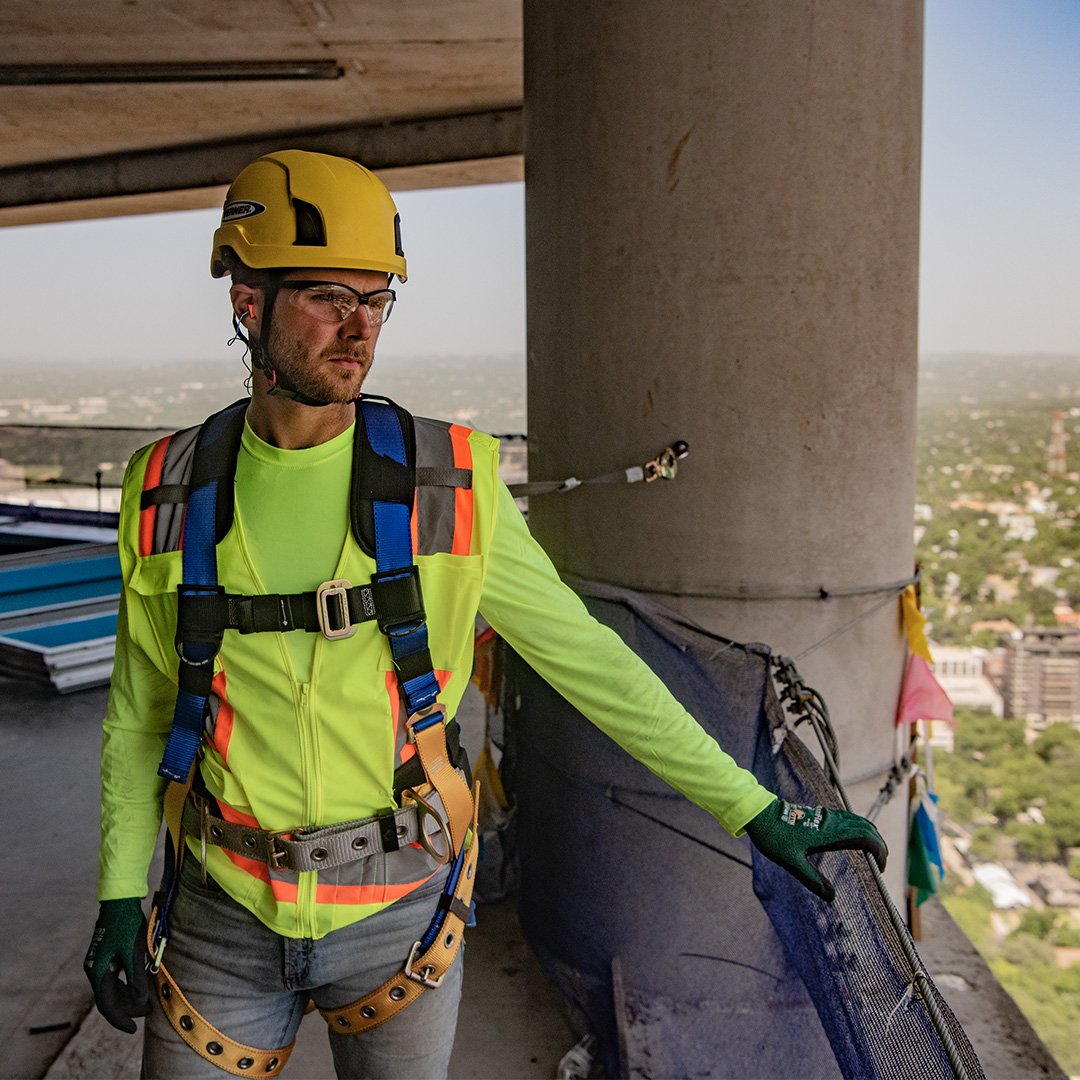 Werner offers a variety of options to meet your needs.

We have certified safety trainers in your area. Complete and submit the form below if you would like to schedule a safety training.
LEVEL 1: Fall Protection E-Learning (Awareness Level)

Who can attend? Anyone
Content: Online safety & product modules

LEVEL 2: Fall Protection Virtual Training (Awareness Level)

Who can attend? Anyone
Content: Live product demonstrations hosted online

LEVEL 3: Onsite Product Demonstrations (Awareness Level)

Who can attend? All Employees
Content: In-person training on the ABCDE's of Fall Protection

LEVEL 4: Werner Fall Protection Training (Use Level)

Who can attend? This class is designed for users at height who are required to have knowledge of safe use of Fall Protection products
Content: Identify proper equipment and system selection, hands-on exercises, certificate of completion

LEVEL 5: Fall Protection Training (Application Level)

Who can attend? Foreman and above (Safety Directors/Managers, Superintendents, Project Managers)
Content: Regulations, fall hazard identification and solutions, hands-on inspections, rescue requirements, certificate of completion
If there is no response within 72 hours please email: [email protected]
Schedule a Safety Training
Another Happy Customer
"I started working as a Safety Director for my current employer back in July 2016 and from day one I set out to put together a world class training platform that I felt would eliminate serious injuries and fatalities (SIF'S). Almost 18 months later our injuries are way down year over year for the past 10 years and all injuries thus far have been minor. I started by addressing Falls from Height. By addressing the lack of PFAS training and quality fall protection gear first, I can say with confidence, that the ultimate Dream Team of Fall Protection training and supply came to fruition with the hard work of Werner's End User Specialist team and our local supplier. Our distributor connected me with Jeff Dean from Werner and so began what I believe is the greatest level of training and supply of high quality PFAS gear that a Safety Director of a small GC could dream of. In closing, I am a better and far more knowledgeable Safety Director, thanks to the many phone calls, text messages and emails that Jeff has both answered and swiftly responded to. Thank you Jeff for being a part of my success in keeping all C-A employees safe when working at height." -G. Rich, Coleman-Adams Construction Inc.