CHAIR IN THE AIR PROVIDES IMMEDIATE POST-FALL RELIEF
Built-in Relief Cords enable a gravity override
seated position within seconds, relieving
potentially fatal pressure on femoral arteries.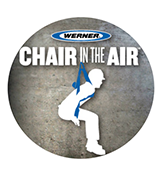 PROFORM™ F3 HARNESS FEATURES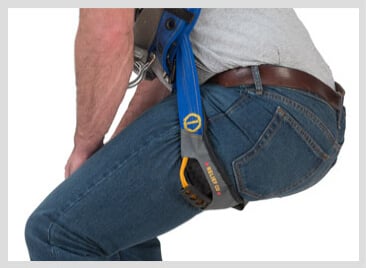 PROFORM™ F3 = FREEDOM
ProForm™ F3 harness is constructed with lightweight materials and breathable padding to deliver maximum freedom.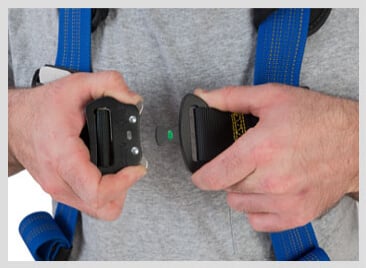 PROFORM™ F3 = FIT
ProForm™ F3 uses cam torso adjusters, quick connect buckles and roll-down web keepers for a comfortable fit.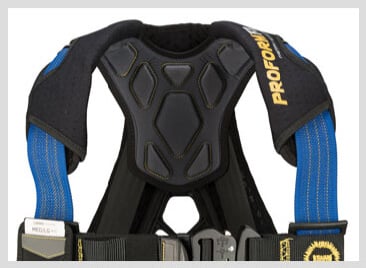 PROFORM™ F3 = FUNCTION
ProForm™ F3 dual-back pad system provides cooling airflow and can be repositioned after a fall to reduce pressure on the clavicle.