THE SMARTEST EXTENSION LADDERS ON THE MARKET
Adjustable legs neutralize uneven ground on
any job site. Dual-action feet provide a stable
foundation on both hard and penetrable surfaces.
Equalizer® Leveling Ladder Features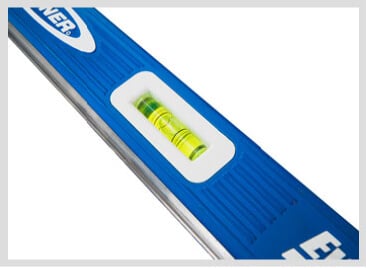 LEVELER
Convenient built-in bubble level.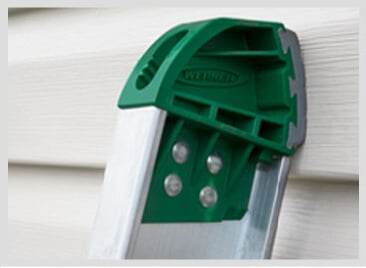 END CAPS
New mar-resistant Traction Caps™.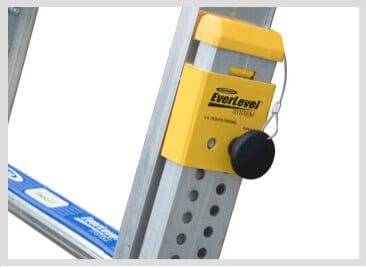 EASY TO USE
Adjust in 3/8" increments up to 8 1/4".