Support
Training
Welcome to Werner's Online Safety Training
This program is designed to keep professionals safe on the job. Whether it is online or on-site, this training program offers an interactive way to educate users how to safely climb.
Ongoing updates for additional courses
Quiz results displayed and reported
Secure group based reporting
Actively track progress
Monitor trainee usage and success
Multimedia and interactive simulations
Checkpoints throughout courses
Stop and restart where you left off
WE OFFER THE FOLLOWING FREE ONLINE TRAINING COURSES
LADDERS AND CLIMBING EQUIPMENT COURSES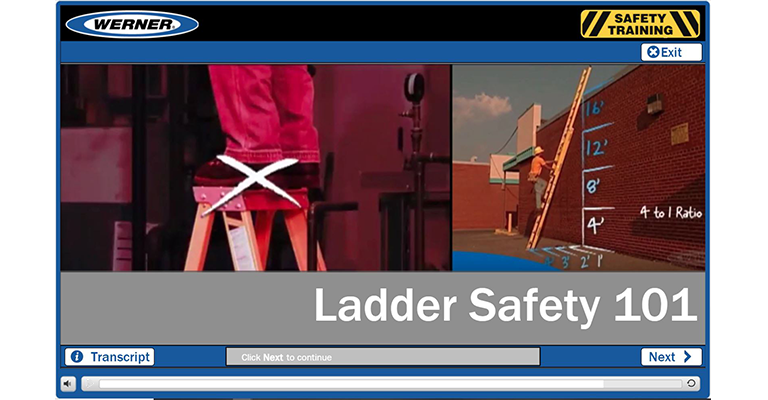 Ladder Safety 101
By the end of this course you will be able to select the right ladder for your job, properly inspect your ladder, handle and transport your ladder to prevent damage to the ladder or injury to yourself, and know the right ways to use your ladder safely.
Earn Your Certificate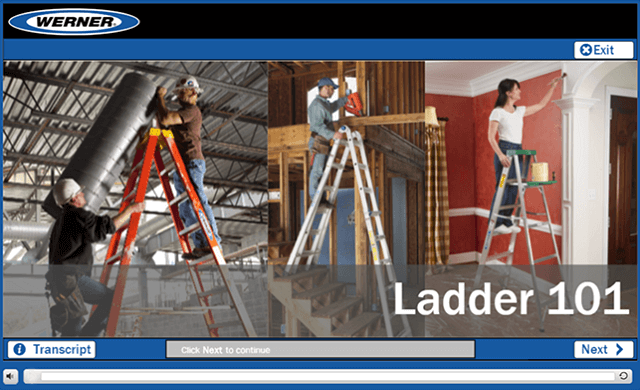 Ladder Core Training
This course will discuss the Werner Company, introduce you to Werner climbing products, and teach the basics of choosing the right ladder for the job.
Take the Course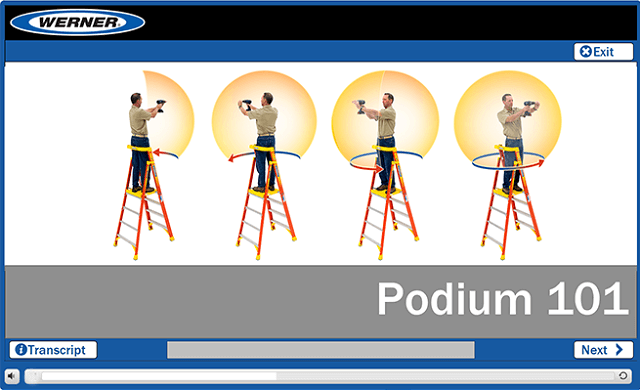 Podium Training 101
By the end of this course, you will understand the features and benefits of this new style of ladder.
Take the Course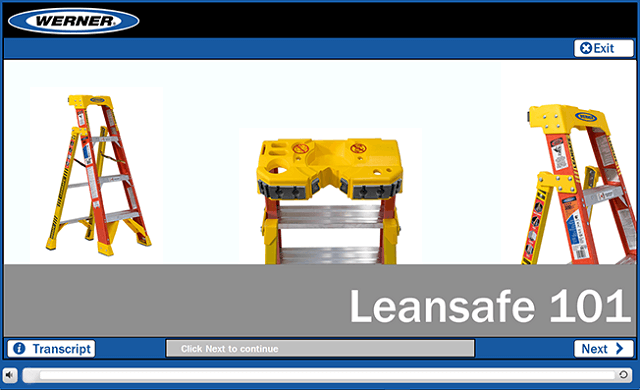 LEANSAFE® Ladder 101
This course introduces the Werner LEANSAFE® ladder, its features, benefits, best practices for safe use.
Take the Course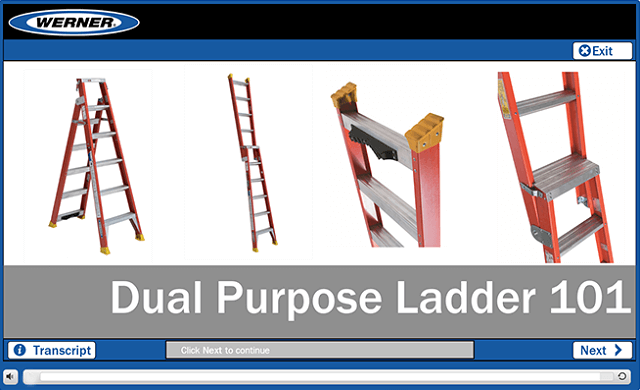 Dual Purpose Ladder 101
This course introduces the Werner Dual Purpose ladders by showing how the features of these ladders meet some common user needs.
Take the Course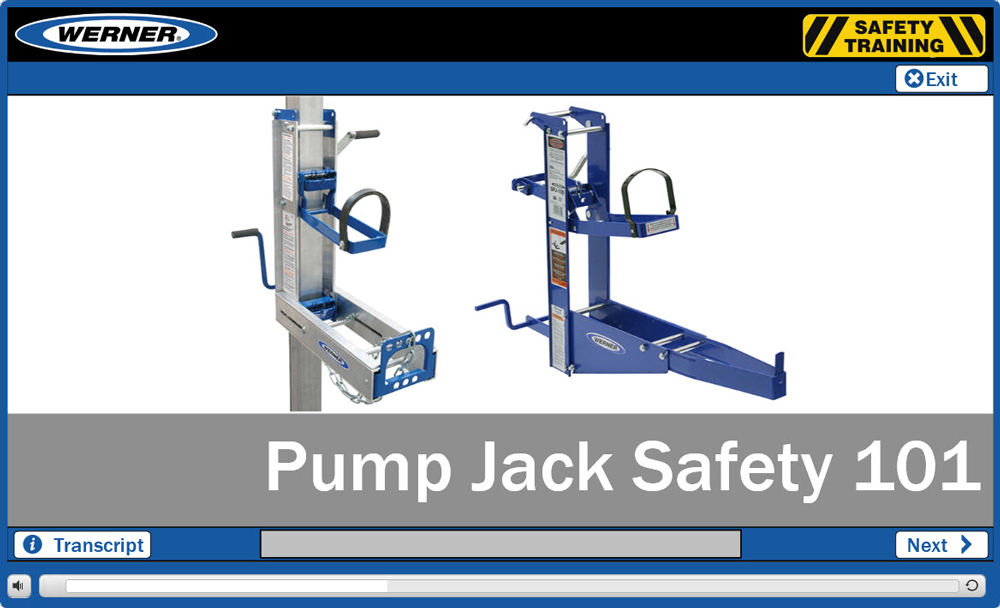 Pump Jack Safety 101
This course teaches you to list the key components of a pump jack system, set up, how to inspect and safely use your pump jack system.
Take the Course