ACCESS A HIGHER
STANDARD OF SRL
Find out about the latest changes to the new
ANSI z359.14-2021 standard for Self Retracting Lifelines
and how Werner meets and exceeds the new requirements.
IMPROVED SRLs MEET ANSI z359.14-2021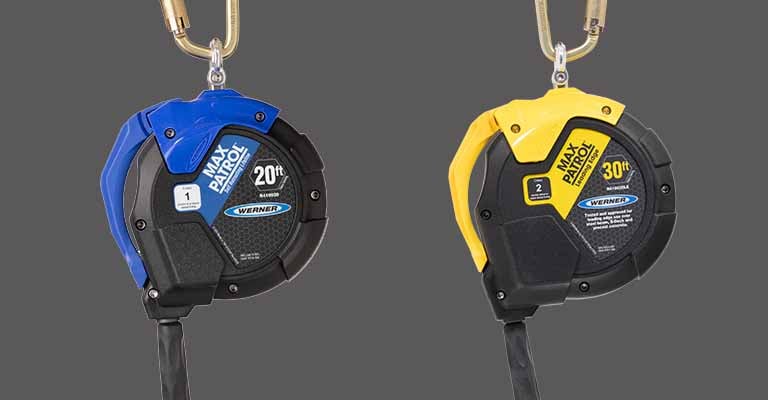 VISUAL DIFFERENTIATION
Provides clear identification of
Class 1: Overhead Only (Blue) or
Class 2: Leading Edge (Yellow)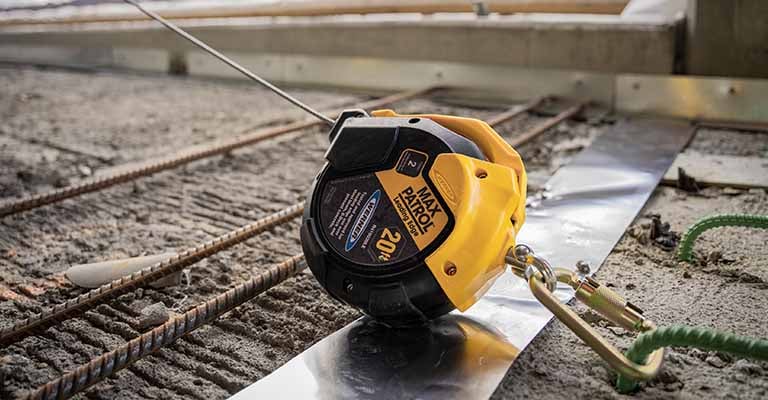 LABEL PROTECTION
Durable labels are attached and protected to aid inspection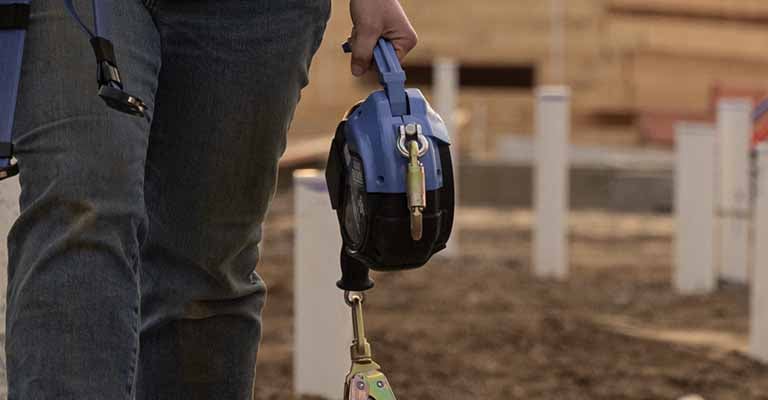 CARRY HANDLE
The industry's best carry handle for better transportation, aiding in productivity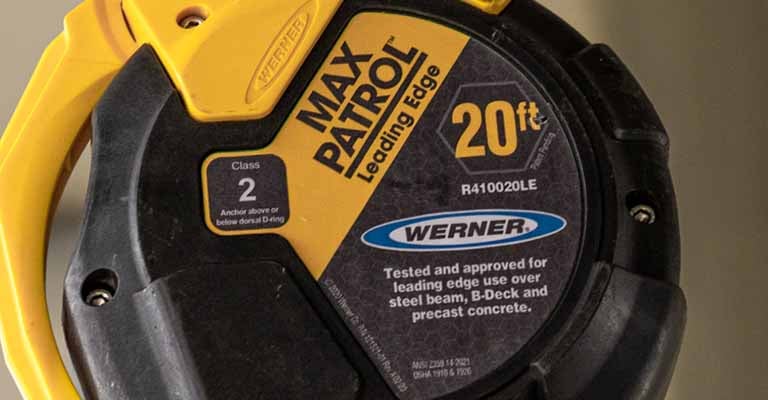 NEW ANSI CODE COMPLIANCE
Improved SRLs meet ANSI Z359.14-2021
Overview

The new and improved Werner Bantam and Max Patrol SRLs are designed to new ANSI z359.14-2021 standards. Find your new SRL today!

Updated Werner Bantam Models

Updated Werner Max Patrol Models
Key Changes in ANSI z359.14-2021

CATEGORIES - Class A and Class B are changing to Class 1 and Class 2
ANSI z359.14-2014 (Old)
Class A
- Tested overhead w/ 282 lb weight
- Must arrest fall within 24"
- Average force less than 1,350 lbs
Class B
- Tested overhead w/ 282 lb weight
- Must arrest fall within 54"
- Average force less than 900 lbs
ANSI z359.14-2021 (New)
Class 1
-Tested overhead w/ 310 lb weight
-Must arrest fall within 42"
-Average force less than 1,350 lbs
Class 2
-Meet Class 1
-Tested foot level w/ 310 lb weight
-Average force less than 1,350 lbs
-Arrest distance printed on label and instructions
---
STATIC AND DYNAMIC STRENGTH TESTING
ANSI z359.14-2014 (Old)
Hold 3,000 lbs for 1 minute
Drop Tests with a 282 lb weight
Specific Tests for SRL-P
-Did not exist
ANSI z359.14-2021 (NEW)
Hold 3,600 lbs for 1 minute
Drop Tests with a 310 lb weight
Specific Tests for SRL-P
-Dual Static to 3,600 lbs
-Dual Connection <1,800 lbs force
-Abrasion test to 3,600 lbs after abrasion for tie-back models
-Fall Factor 2 test
---
LABELS AND MARKINGS
Visible "Class" Icons