How To Choose The Right Ladder
One of the major causes of accidents when working at height is loss of stability. This is a result of using the wrong ladder; one that is too short or unsuitable for the task so choosing the right ladder makes all the difference when it comes to safety.
Below are four key elements that will help you choose the right ladder for the job.
1. Height
When selecting the ladder for the job, you need to consider the height that you will be working at and the height that you can safely reach to. We recommend always choose a ladder slightly higher than you might need to avoid over reach and follow the instructions on the ladder for safe use.
Our suggested safe working height is based on 1.75m as the average reach height of a person when standing on the maximum advised safe climb/standing height. The illustrations describe the maximum advised standing heights to different types of ladders.
Extension Ladder
Maximum standing height is 4 rungs down from the top of an extension ladder.
Step Ladder
Maximum standing height is 3 steps (includes the top) down from the top of a swingback step ladder. For a platform step ladder, the maximum standing height is the platform.
Multi-purpose Ladder
Maximum standing height is 4 rungs down from the top when used in the stairwell or freestanding extension ladder position with extending ladder at the top.
---
2. Applications
Always take care to choose the correct standard of ladder for the job in hand. Our Werner ladders have to meet the new EN131 standard, where applicable, with ladders having a load capacity of 150kg.
If you are going to use the ladders for commercial purposes, you must use ladders that have been tested for Professional Use with a load capacity of 150kg. However, if you are going to use ladders at a private dwelling for non-commercial purposes, you can use ladder certified for Non-Professional Use.
Ladder Category
Classification
Maximum Load
Application

Step ladders, Combination
& Extension Ladders

EN131 Professional
150kg
Suitable for Professional and Non-Professional use
EN131 Non-Professional
150kg
Suitable for Non-Professional use
ANSI
136kg
Suitable for Trade use
Stepstools
EN14183 / ANSI
150kg
Ideal for use around the home
Loft Ladders
EN14975
150kg
Suitable for Domestic use only
---
3. Materials
When it comes to ladders the choice of MATERIAL MATTERS. Usually the first decision when it comes to buying a ladder is which material to choose.
Depending on the type and style, we manufacture ladders in aluminium, fibreglass and in some cases steel - and for loft ladders also in wood. The materials we use have been chosen for their special properties, for example fibreglass is non-conductive to electricity, aluminium doesn't rust or rot; so check out our full range and find out why materials matter.

Safe to use near electricity

Won't dent, shatter, rust or corrode

Designed and tested for extreme temperatures

High visibility colour
View All Fibreglass Ladders

Not for use near electricity

Won't rust or corrode

Designed and tested for maximum durability

Easy to transport and store
View All Aluminium Ladders
---
4. Unique Product Solutions
Choose the right style of ladder to help you get the job done safely and quickly. Werner has the full range of ladders and access equipment help you work safely and efficiently.
You can choose your new ladder by the type of project you are working on – for example working around electricity or painting and decorating on stairs. See our easy to use guide to the most common projects where a ladder is needed.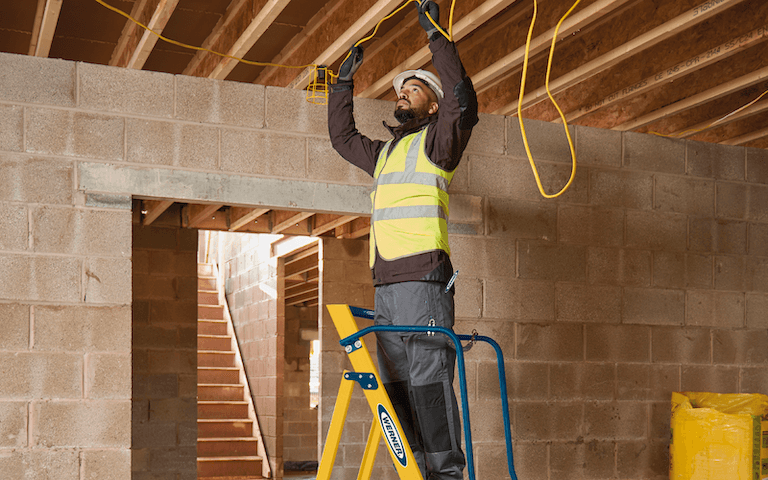 Work Safely Around Electricity
Non-conductive fibreglass stiles with maximum strength and durability.
View Models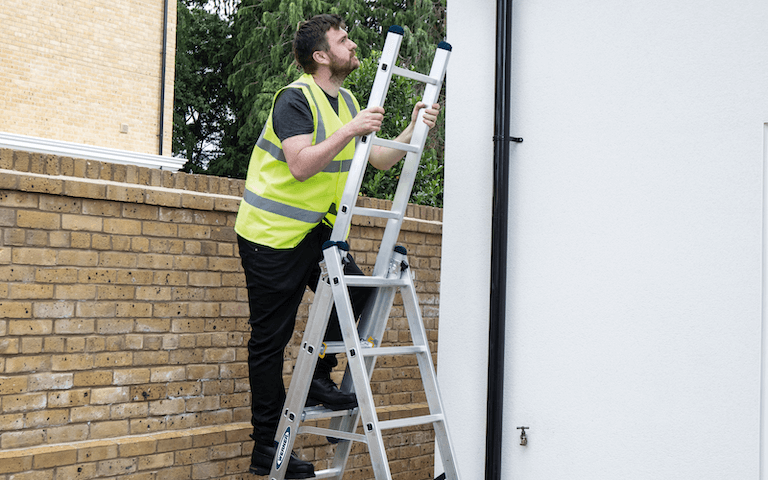 One Ladder For All Jobs
Ladders operate in different modes so an ideal all round choice. Usable on Stairs.
View Models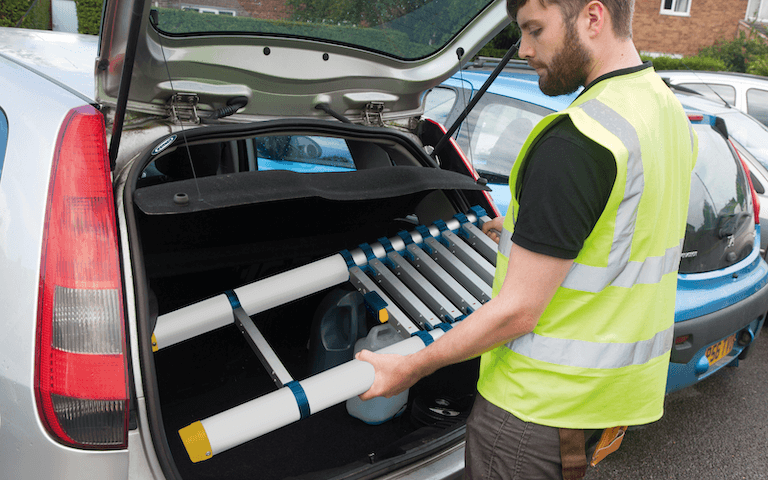 Compact Designs for Storage & Transportation
Store, transport, and manoeuvre around the job easier.
View Models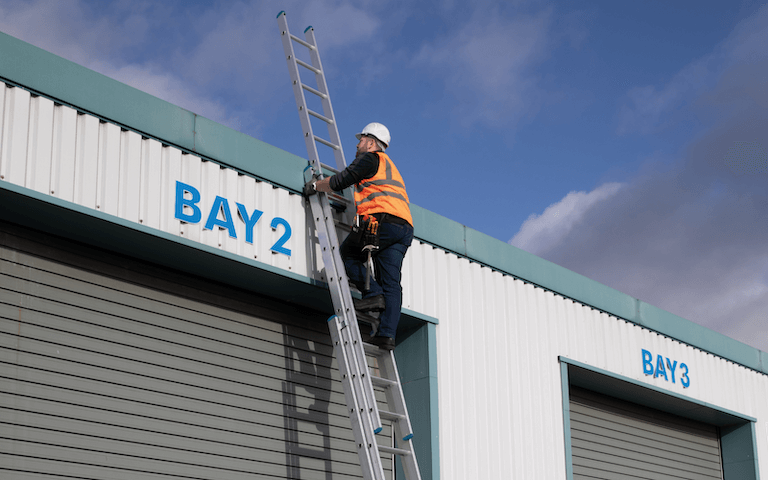 Reach Greater Heights
Solutions for greater reach heights and rooftops.
View Models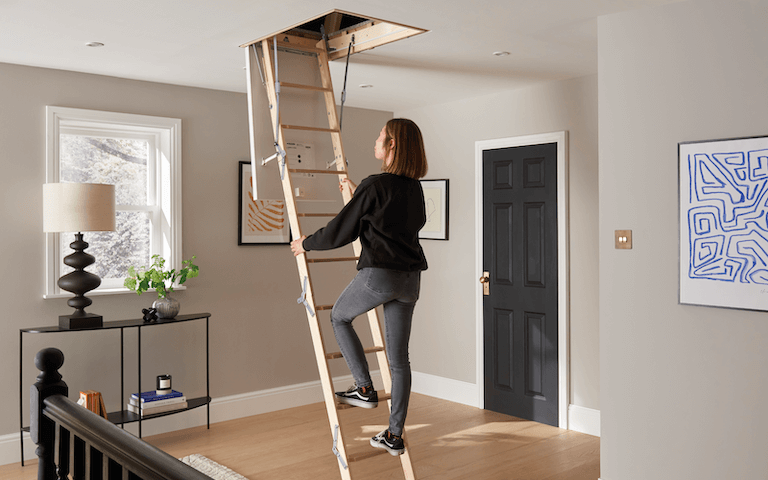 Gain Access To the Loft
Easy access to the loft to make the most of your home's storage.
View Models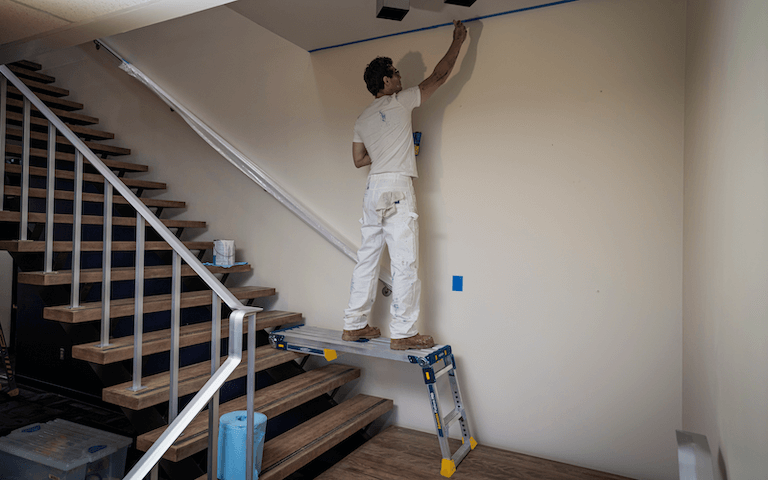 Out of Reach Heights
Access those just of reach areas with easy to use platforms.
View Models