DIFFERENT IN LOOK AND FUNCTION
Securely leans against walls, poles,
corners and wall studs.
LEANSAFE® LEANING LADDER FEATURES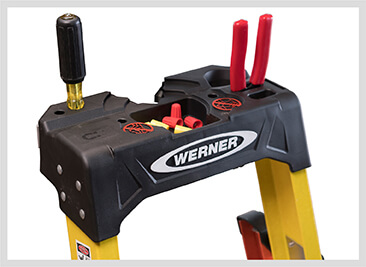 CONTOURED TOP
Designed to lean up against walls, corners, studs and poles.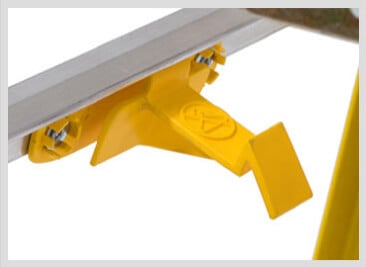 SECURE RAIL LATCH
Single latch locks the rear rail to the front rail to keep the ladder in leaning mode.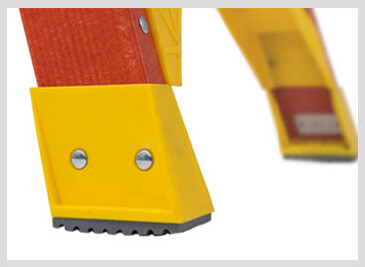 NON-MARRING FOOT PAD
Curved non-marring foot pad is designed to maximize surface contact with the ground in both standard stepladder mode and leaning mode.