SECURE YOUR FAMILY'S SAFETY
The Werner Fire Escape Ladder is the most
important home improvement your family can
make. With its permanent installation, it's
always there when you need it.
Easy 3-Step Installation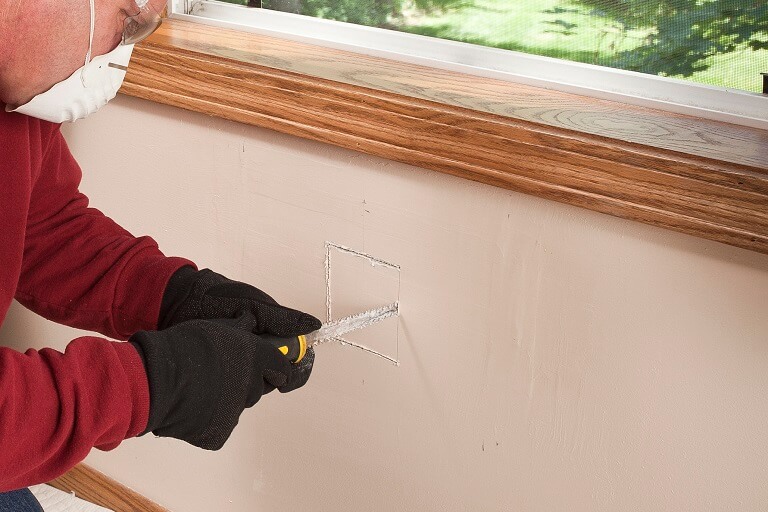 STEP 1 - Prepare the Area
Identify an ideal location for your escape ladder beneath an upper story window. Measure and mark the correct dimensions for your ladder on the wall space beneath the window. Using the template provided, make cut marks directly on the wall and remove that section of drywall.
Download Template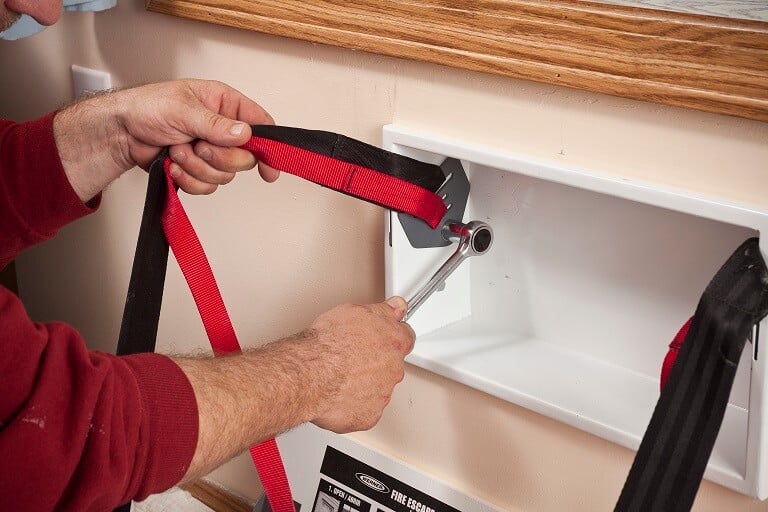 STEP 2 - Install the Pan
Insert the insulation sheet and pan into the open wall space. Through the pan, mark and drill pilot holes into the studs. Bolt the pan to the studs to secure the unit in place.
Download Installation Guide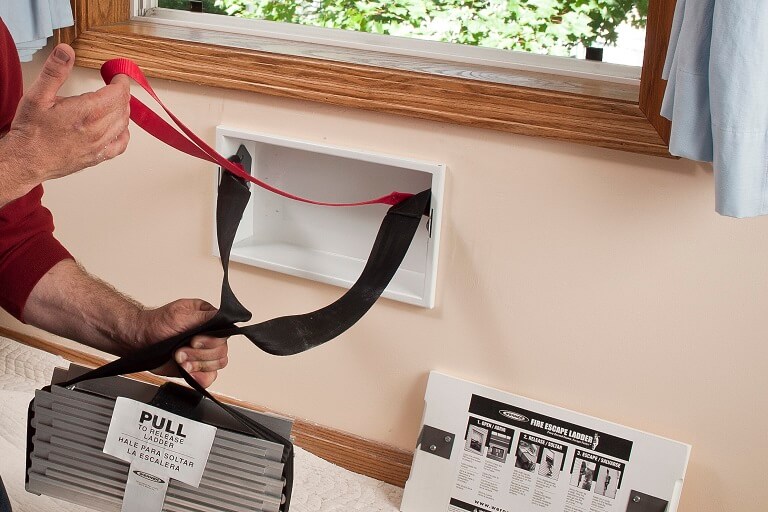 STEP 3 - Install the Ladder
With the ladder stack in the proper orientation bolt the webbing to the studs through each side of the pan. Place the ladder stack into the pan with the climbing assistance strap folded neatly on top. Finish the installation by caulking around the outer edge and paint or wallpaper the unit to match the room's decorating style.
VIDEOS & FAQS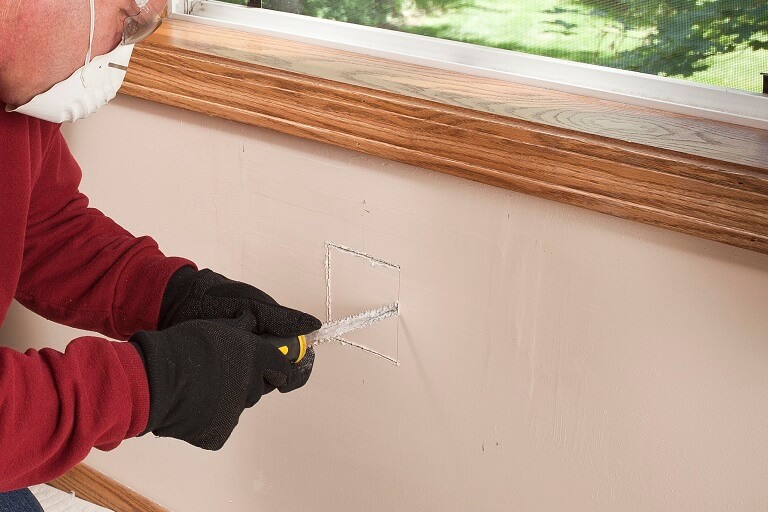 Installation Overview
Learn how you can install your new escape ladder in 3 easy steps.
Watch Now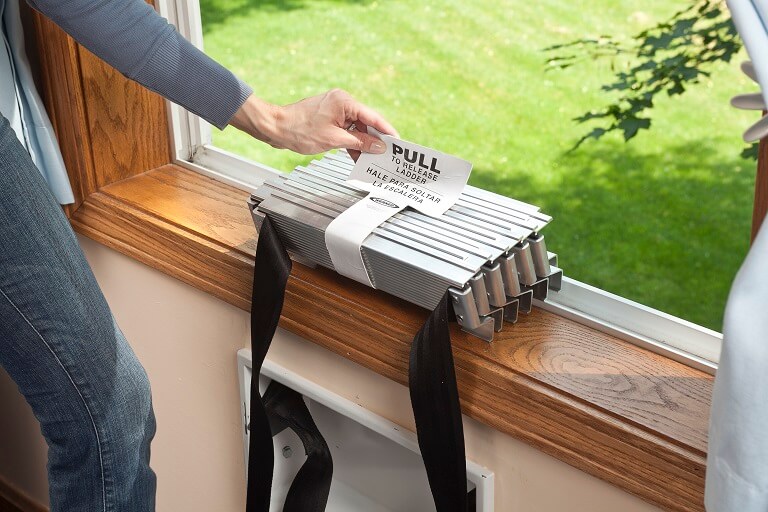 Full Installation Video
Be sure to review the safety precautions before using your ladder.
Watch Now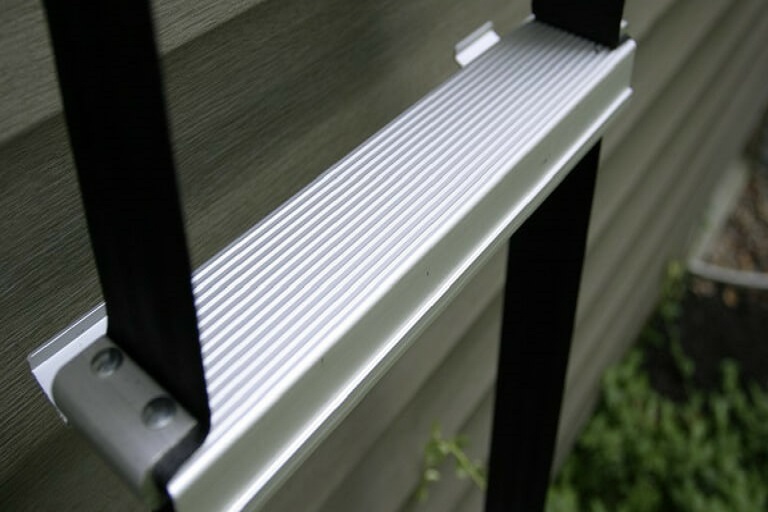 Questions? Let us help!
Search our FAQ Page for additional information.
Learn More