We Want To Hear From You!
Ratings & Reviews
Tell Us What You think
Your opinion matters and can help every tradesman and DIYer choose the perfect Werner ladders and other Werner work at height equipment.
As a thank you for leaving a review, you'll win a Werner t-shirt if the review submitted successfully. We will notify you via email and will give the instruction on how to claim.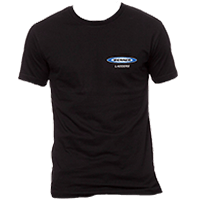 ---
Terms & Conditions for Ratings & Reviews Prize
*Promoter Werner UK Sales and Distribution Ltd, Blackwater Trading Estate, The Causeway Maldon Essex, CM9 4LJ. Offer subject to change or withdrawal without further notice. Cannot be used with any other offer or promotion. Prizes are non-transferable and cannot be resold, or exchanged for cash or products. Prize will only be delivered to an address within the UK and will only be sent once. Employees of the promoter are not eligible to participate in the promotion. Image of the prize is an illustrative example for visual purpose only.