WernerCo Champion Moms
This International Women's Day, WernerCo is highlighting "Champion Moms" who are driven and balance their professional careers with the challenges of motherhood.
WernerCo #ChampionMoms for 2020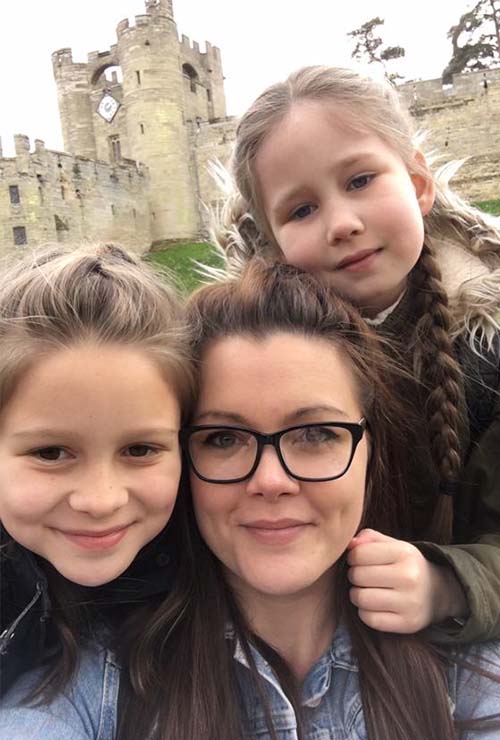 Steph Bradley - Assistant Product Manager - Maldon, UK
Steph has been with WernerCo for 4 years
in our Maldon facility when she joined our Customer Care team. In May 2018, Steph was successful in her application for the role of Assistant Product Manager, a role she is thriving in today. Alongside this, she is also "Mum" to her two daughters, Alice and Grace. We believe that Steph's desire to progress in her career, her proven ability of being able to juggle a very demanding role alongside bring up her two young daughters shows that she is a great example of a 'Werner Champion Mum.'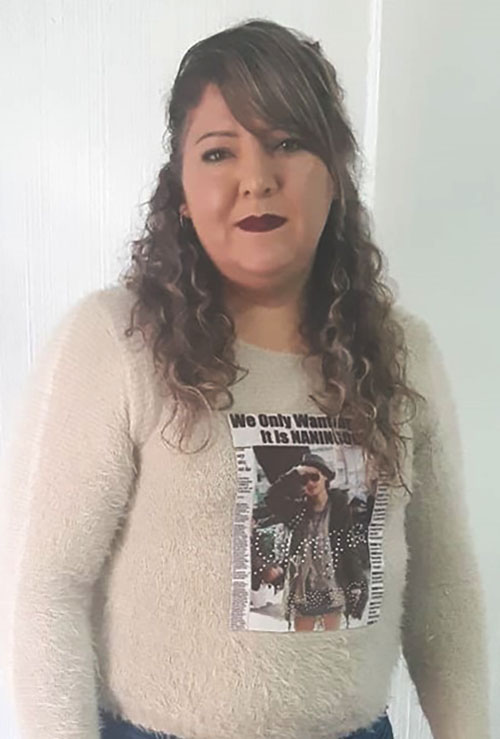 Angelica Chavez - Junior Buyer - Juarez, Mexico
Angelica Chaves has been with us for 16 years and recently received a promotion as Junior Buyer. She has also worked as a Special Operator and Material Clerk. Currently, she is taking English classes within WernerCo. She is a single mom of 4 kids. When she is not at work, her and two of her children are part of a band at a music school. On the weekends, she loves spending time with her kids watching good movies. We are proud of you, Angie!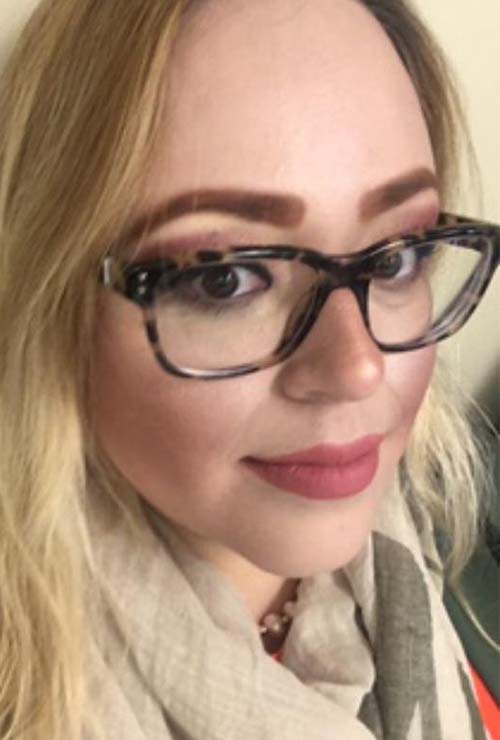 Lluvia Dorado - Environment Coordinator - Juarez, Mexico
Lluvia has been with WernerCo for 10 years and is our environment coordinator. She is also a dentist during the evenings and weekends! She is a single mother of two kids, one of which was adopted and has a brain issue. We are proud of you, Lluvia!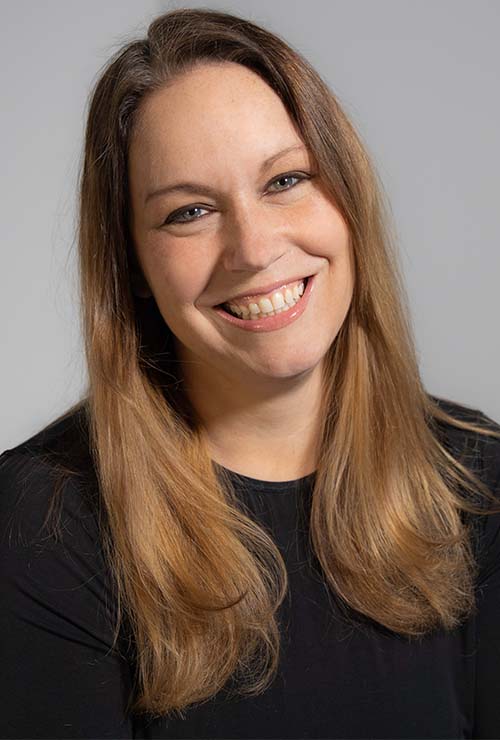 Kelly Markle - Product Manager: Werner Step Ladders - Itasca, IL
Kelly has been with WernerCo for 1.5 years and runs a very demanding part of our business. Time management, people skills, and creativity are critical elements to the job. She leads our new product development, cost reduction, and quality improvement projects while being a champion mom for her 12-year-old daughter at home. We are lucky to have someone like Kelly here at WernerCo!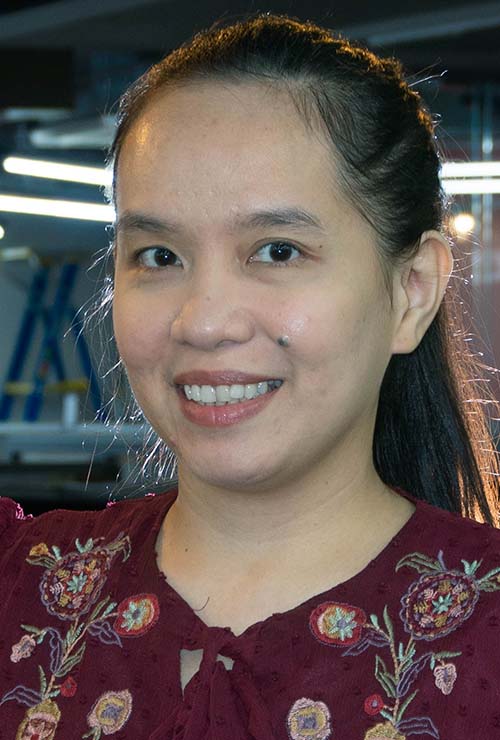 Maita Montoya - Customer Care Supervisor: North America - Manila, Philippines
Maita has been with WernerCo Manila since July 2005 – approaching 15 years. She is the proud mother of Mariae, born June 21, 2016. Maita manages one of our largest functional area in Manila, with 16 direct reports, working 9:00pm to 6:00am. She is a part of our Manila Leadership team and is loved and respected both locally and globally for her contributions to the success of WernerCo.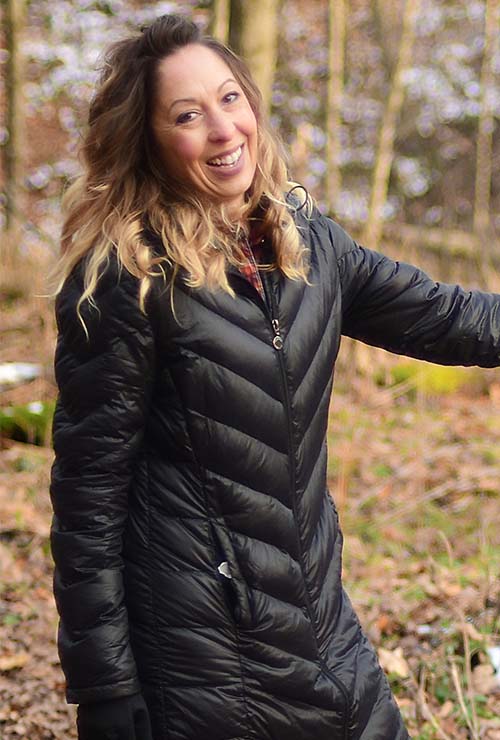 Elizabeth Morris - Vice President of Human Resources - Greenville, PA
Elizabeth has been with WernerCo for 7 years and shortly after joining the organization, she and her husband, Matt, were fortunate enough to adopt their daughter, Liliana. Elizabeth balances her global responsibilities as Vice President of Human Resources with being the mom of an active kindergartner!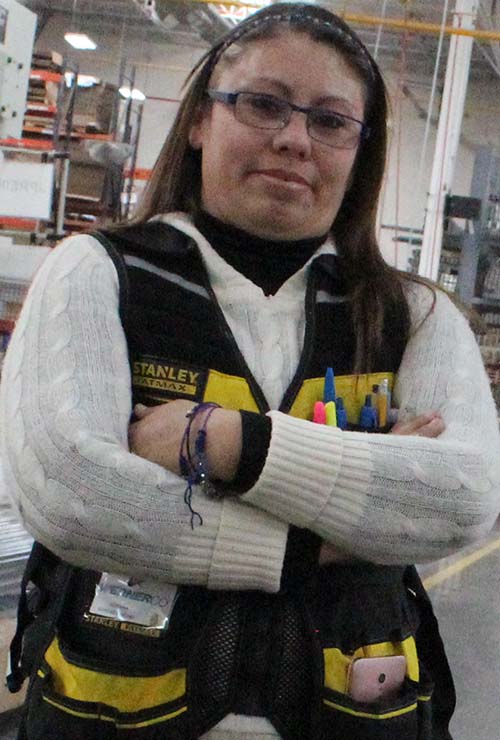 Adriana Vargas Sanchez - Quality Auditor - Juarez, Mexico
Adriana has been with WernerCo for 7 years. She is a single mom of 6 kids, one of them with special needs. Since she has nobody to help her with her kids, the only option left for her was to have her kids stay at a children's shelter. She picks them up every Friday and returns them on Sunday afternoon. When overtime is available, she always works the extra hours in order to pay the children's shelter fees. Adriana is an extraordinary worker and mom, she loves her kids and has raised them well. All of her kids are going to school in order to have a brilliant future. On top of all this, Adriana is taking classes to become an Engineer.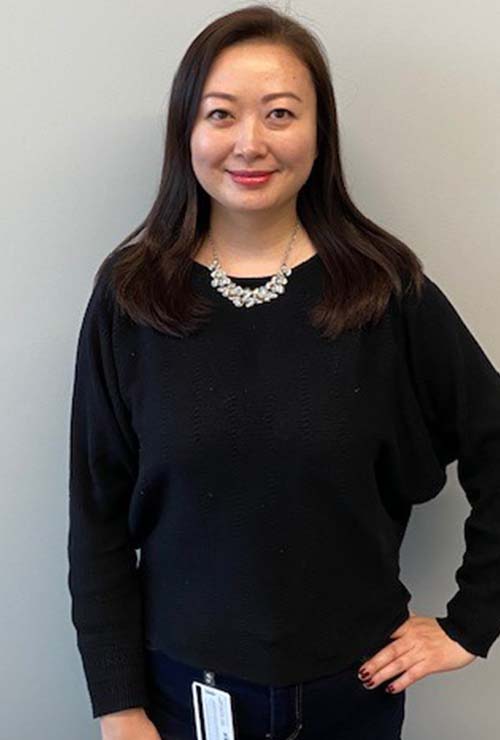 Sally Shang - Sr Buyer: New Product Development - Itasca, IL
Sally has been with WernerCo for 11 months. She is a proud Asian American working mom of two teenagers who juggles taking her kids to after-school sports activities after working all day with suppliers and other procurement professionals. Way to go, Sally! A Supermom and a great employee!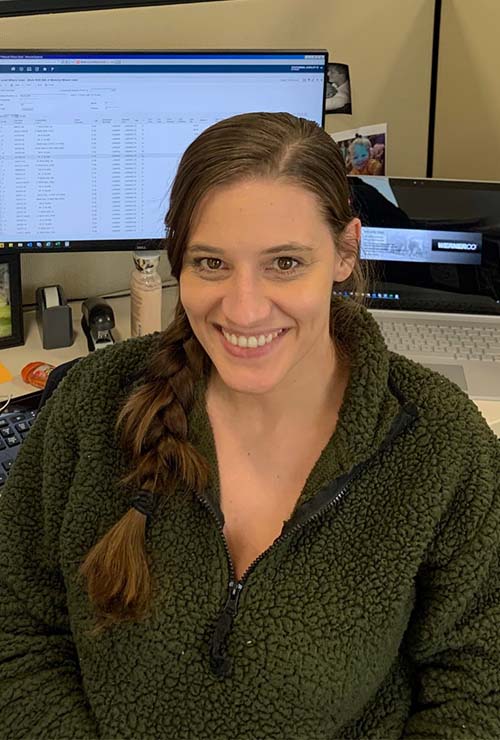 Ashley Stutzman - Engineering Systems and Compliance Analyst - Greenville, PA
Ashley has been with WernerCo for almost 6 years and currently supports the Product Development organization, along with the Engineering Systems team and Compliance team as an analyst. Ashley's ability to learn quickly throughout her time at WernerCo, along with her attitude and commitment to service her internal and external customers, has allowed her to be recognized as a valuable asset to the WernerCo team. The support Ashley provides to the organization has been recognized and acknowledged by not only her peers, but also leadership within the Product Development organization. When she is not working, Ashley enjoys spending time with her 8 year old son and has maintained a great work/life balance. Ashley is able to help support her family with her job, but does not sacrifice the support that is needed at home.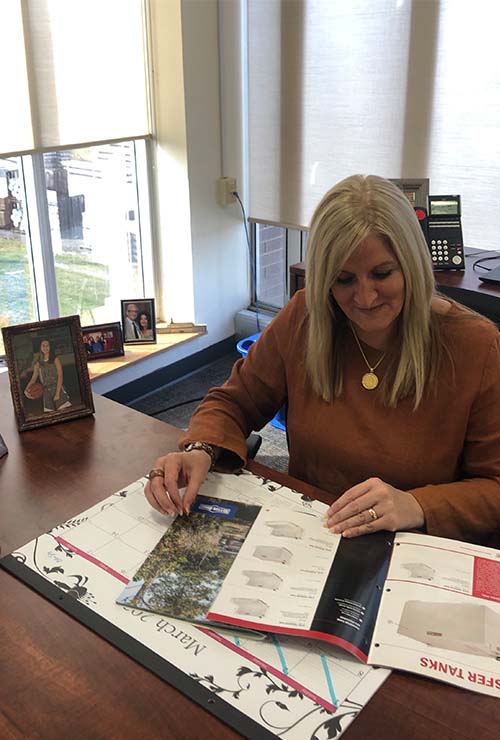 Angela Surano - Director of Project Management - Greenville, PA
Angela started with WernerCo over 25 years ago, has worked in many departments, and has seen many changes over the years. She currently leads projects for operations. The one constant has always been her ability to work hard while also caring and supporting those around her. She has earned the reputation for being fiercely loyal, extremely dedicated to any project she is assigned, and is not afraid to speak up or lead by example. She has proven it is possible to have a successful career while also raising a family. She and her husband, Charlie, have two children, Carmen (16) and Patty (14) who are involved in many sports and activities. When being interviewed for the MomProject, Angela commented on how fortunate she feels to be given the flexibility here at WernerCo to be able to manage her work schedule and still be able attend her children's activities.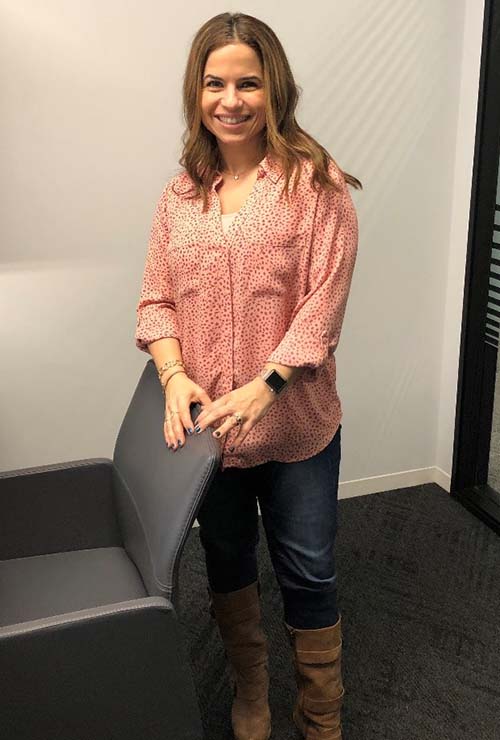 Nancy Urbaszewski - Channel Marketing Manager - Itasca, IL
Nancy has been with WernerCo for 8 months. She is proud to be a parent of two and a strong contributor to the WernerCo marketing team. If that wasn't enough, she finds time to focus on fitness and loves sports. Thank you, Nancy, for being a wonderful employee and a Champion Mom!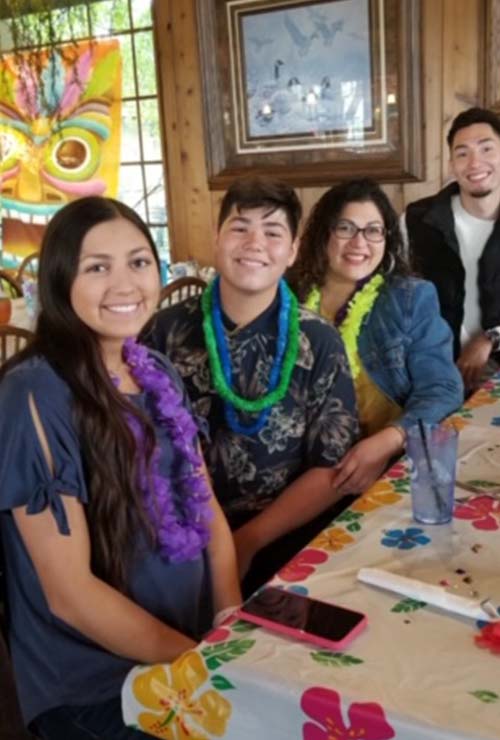 Lisa Urbina - Maintenance Team Lead - Crystal Lake, IL
Lisa has been with WernerCo for 12 years and has worked in 5 key roles, each presenting increasing responsibilities.
She has been successful in each role and has won the MAD (Making A Difference) award for her outstanding work ethic. Lisa is very energetic and always has a student mindset. In her current role, she has the task of leading highly technical skilled technicians to keep the facility productive. At same time leading multiple continuous improvement capital projects. Lisa is a single mom of three with her youngest son in 8th grade. She has to manage the high demanding role of her position while ensuring her son is taken care of at home and supporting him in his sports activities.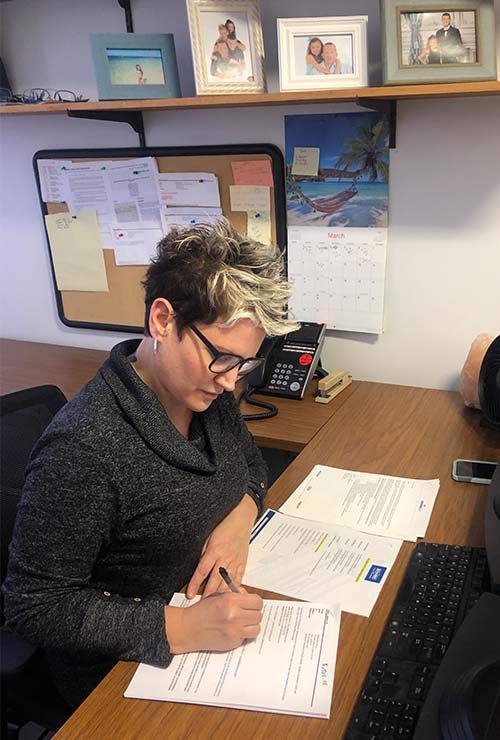 Jess Vana - Claims Administrator - Greenville, PA
Jess is a paralegal in the WernerCo Legal Department with a very busy caseload that requires her to deal with end users, retailers, and lawyers all day long. She is the mother of three school-age children who also keep her very busy with the typical school needs and also their involvement in sports and other extra-curricular activities. Thanks to her work ethic and dedication, Jess is able to continually balance all that life has to throw at her both at work and at home. She is a clear example of how to be a success at WernerCo while also raising a family. She is the mother of two sons, Caden, 17, Chasz, 15, and one daughter, Cassidy, 9.